Attest Blog Post – How Givaudan Active Beauty has Grown Globally by Remaining Locally-Minded
Understanding cultural differences through research has made Givaudan Active Beauty's international expansion faster, easier and more impactful.
When launching into new markets, or managing multiple different regions, having a one-size-fits-all approach has too often held companies back. Navigating cultural nuances as a global business can be tricky, yet taking the time to understand this can be the key ingredient to competitive advantage.
A shining example of this in practice is global manufacturer of flavours, fragrances and active cosmetics, Givaudan Active Beauty.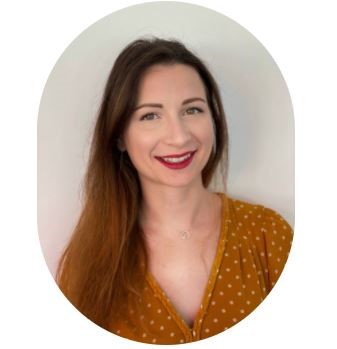 Justine Catala, CMI Project Manager, Givaudan
Justine Catala, CMI Project Manager at Active Beauty explains how as the largest global provider of tastes, scents and active ingredients for over a decade now, Givaudan's deep understanding of what consumers want has allowed them to be the number one partner of choice for brands around the world.
Catala continues, "If you don't meet the expectations of the final customers' needs, then there are plenty of other options that consumers would turn to, especially in the world of cosmetics."
The Active Beauty division at Givaudan leverages consumer insights to underpin their product strategy, and support sales.
Knowing your growth markets 
Often, the role of market analysis and category research is to validate preconceived ideas or assumptions, but occasionally, according to Catala, revelations appear.
An example from one of their most important growth markets stands out.
"What we found among all our studies was that the Chinese consumers were the ones claiming to buy the most organic or natural products. This felt more like the French or Brazilian profile, but actually Chinese consumers are buying these a lot."
As a result, Givaudan could then in turn pass on this insight to their customers, who could launch the right products for the consumers accordingly.
Empower sales conversations 
The insights generated by CMI on the Attest platform inform conversations with current and potential customers, bringing consumer trends to the centre of new business opportunities.
"To win new business, you have to be on trend. You have to respond to what consumers need and are looking for. You must know them, through research," Catala says.
Primarily, Catala and her CMI colleagues are able to help upskill internal sales representatives, providing them with clear intelligence to inform important conversations with customers and prospects. The research also helps in focusing sales around certain products at certain times, according to the trend of the moment, and the specific region of focus.
"It is a way to empower the sales conversation. It is a plus point to help differentiate and win the business in the end," says Catala.
Becoming the partner of choice 
Customers come to Givaudan Active Beauty for their strong scientific knowledge about their ingredients, but also, as Catala explains, "consumer insights give us that additional added value, and ultimately help win projects."
These areas of research and insights create a strong differentiation for Givaudan against their competitors in each of their active markets. Therefore, getting fast and reliable data has been essential for the upholding of their status as "the partner of choice for their customers."
About the author